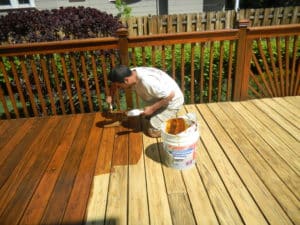 There is a multitude of reasons why homeowners take on all kinds of home improvement projects, with many citing a simple desire to improve the quality of their surroundings while others just enjoy spending a weekend working with their hands in order to create something unique. Though the reasons are quite varied, homeowners are most likely to at least reference the fact that the projects they undertake will add value to their home in some way.
As David R. Gray Jr. would likely point out, this common form of reasoning often leads homeowners to select projects associated with aesthetic improvements, especially when it comes to curb appeal. Curb appeal projects do offer a significant return in terms of the real estate value added, but homeowners should be careful not to overlook the sizable return on investment made possible through a host of other possible options.
Installing insulation in an attic is perhaps the best example of a value-adding home improvement project that is commonly overlooked, but it is one of the few projects that result in an immediate increase in real estate resale value of well over 100 percent of the cost of the project. While installing attic insulation may not seem like the most enjoyable weekend project, it is certainly one of the best when it comes to adding value to a property.